Partner Program
Join the Amp Impact Partner Program
Amp Impact Partner
Program
Through the Amp Impact Partner Program, we partner with leading Salesforce implementers to deliver Amp Impact solutions for NGOs, grantmakers, governments, and multilateral organizations around the globe to help them better manage their programs and drive accountability with their stakeholders. Partners work with us because they see the power of Amp Impact in increasing time-to-value, reducing project delivery risk, and bringing prospective clients into an ecosystem of social sector innovators. We envision a social sector driven by outcomes, accountability, and data-informed decisions – a sector in which data systems help organizations deliver better results.
A single source of truth for everyone
Amp Impact is a solution that streamlines workflow and data flow, from local offices to HQ to funders. More than 80 leading organizations use Amp Impact to manage their portfolios, and our Partners play a key role in their success and sustainability. Amp Impact is now used in more than 150 countries to manage data for over $7.5 billion annually of development programs and grants.
Why join the Amp Impact Partner Program?
Reduce time-to-value with a packaged solution that plugs into any Salesforce system and handles a range of impact and project management needs.
Contribute knowledge and expertise to continuously improve and scale Amp Impact to better serve social impact organizations worldwide.
Save your customers time, money, and headaches with a full-featured product built on common needs observed during hundreds of consulting projects.
Join a community of impact-driven organizations committed to driving greater accountability and data-informed decisions across the social sector.
Join our Partner Program to help more organizations leverage Amp Impact to better understand their impact and drive more efficient and effective programs.
Amp Impact is trusted by 150,000+ businesses and 45,000+ nonprofits to safeguard their data in the cloud and seamlessly integrates with your Salesforce CRM and extends to a wide range of use cases. 
Apsynergy
Apsynergy is a Salesforce.org consulting partner based in France with a presence in France, Morocco, Tunisia and Albania. We provide project work, maintenance services, training services and integration with third party systems such as payment pages.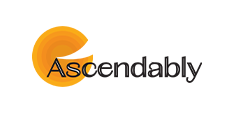 Ascendably
Ascendably specializes in serving human-service nonprofits by implementing, improving, and maintaining their Salesforce database systems. We do this by listening to our clients' challenges and seeking agreement on issues first.
Attain Partners
Attain Partners is a leading management, technology, and compliance consulting firm delivering services and solutions to advance client missions across the education, nonprofit, healthcare, and state and local government landscapes.
Centelon
Centelon Solutions works with businesses to help them transform and leverage technology to serve their customers, employees, and communities with an edge over competitors. We are experts in ERP, CRM, and product development.
Cynqed
Cynqed is a Swiss consulting firm and SFDO partner that helps international organizations deliver outstanding experiences to donors, employees, volunteers, and beneficiaries, using Salesforce technology.
Deloitte
Deloitte is the global leader in professional services providing audit and assurance, consulting, financial advisory, risk advisory, tax and related services.
Dryad Consulting
Dryad Consulting helps nonprofits design and implement Salesforce, to improve stewardship and increase constituent engagement by offering Advisory Consulting, Project Oversight, and Project Implementation.
Edfixio
Edifixio is an IT services company working mainly for large international companies, in the areas of Industry, Retail, Insurance and Services. We have partnered with several big players such as Salesforce, Amazon Web Services, IBM, Microsoft Azure and Oracle.
Exponent Partners
Exponent Partners is a social enterprise on a mission to help nonprofits working in education, human services and philanthropy drive greater social impact. Equipping organizations with the ability to measure, understand, and improve impact in real-time.
Fíonta
Fíonta serves nonprofits and associations with best-in-class solutions. Our core purpose is helping impact-driven organizations leverage technology as a force for change and we have served progressive organizations faithfully since 2001.
Fluido
Fluido is a leading Salesforce Platinum Consulting Partner in Europe and also a Trailhead Academy Authorized Training Provider. In addition to the official Salesforce courses, Fluido delivers tailor-made training courses to maximize user adoption and the potential of your Salesforce investment.
g-company
g-company helps organizations transform their business by replacing technology, improving processes and helping people work smarter. By offering flexible solutions, our customers are able to make independent choices, at their pace, in their sequence.
Idealist Consulting
Idealist Consulting helps nonprofits and progressive businesses grow mission impact through technology. We educate, empower, and guide teams through Salesforce Implementations, marketing automation projects, and managed service engagements.
KPC Consulting
KPC is a key player in managing performance and customer experience. Thanks to the convergence of our know-how, we offer solutions to build the intelligent and digital company of tomorrow. For more than 10 years, our teams have been working on complex management, development and data processing projects.
Merkle
Merkle is a customer experience transformation business partner to the Fortune 1000. We empower the world's leading brands to transform their data, technology, and organizational capabilities to deliver those differentiated customer experiences across marketing, sales, commerce, and service.
NTT Data
NTT DATA supports clients in their digital development through a wide range of consulting and strategic advisory services, cutting-edge technologies, applications, infrastructure, modernization of IT and BPOs.
PwC
PwC Switzerland is the leading audit and advisory company in Switzerland. As an independent member of the international PwC network, PwC serves organisations and individuals with assurance, tax and advisory services.
Quantica
Quantica Technologies provides innovative enterprise-level software solutions and consulting services to government organizations, multilateral agencies and foundations. We provide strategic advice and expertise to clients in the planning, implementation, integration and adoption stage of SAAS and custom solutions.
Slalom
Slalom is a purpose-led, global business and technology consulting company. Our purpose—to help people and organizations dream bigger, move faster, and build better tomorrows for all — guides everything we do.
Waeg
Waeg, an IBM Company, is the leading Salesforce Platinum Partner with a presence in over 8 countries across Europe. Waeg has experts in Strategy, Multi-Cloud Delivery, and Continued Success Services. Our expertise lies in helping clients surf the wave of digital transformation.
Salesforce
Salesforce, Inc. is a cloud-based software company headquartered in San Francisco, California. It provides customer relationship management software and applications focused on sales, customer service, marketing automation, analytics, and application development.
Nethope
NetHope is a consortium of 50-plus global nonprofits, unites with technology companies and funding partners to design, fund, implement, adapt, and scale innovative approaches to solve development, humanitarian, and conservation challenges.